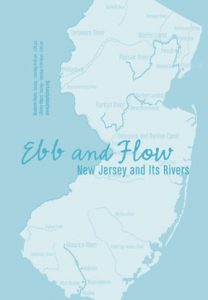 Ebb and Flow: New Jersey and Its Rivers
The exhibit explores how activities, both historical and contemporary, along the Delaware, the Raritan, the Maurice and the Passaic – symbolize the importance of fresh waterways, and serve as a template for understanding rivers' importance in shaping the human experience. Using these waterways as well as two related canals as examples, Ebb and Flow will specifically explore the topics of food supply, settlement, transportation and industry.
Hands-on activities allow visitors to "dredge" for oysters, create a dutch-style tile, listen to excerpts from canal and oyster boat songs, and solve puzzles about the state's industries.