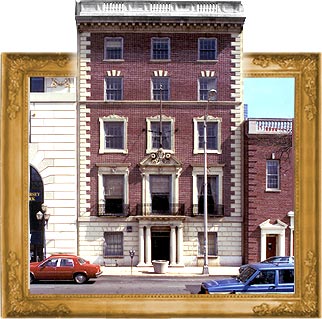 Visit Us
HOURS:
Museum: Tuesday through Saturday 10 AM to 5 PM
Library: Tuesday through Saturday 12 Noon to 5 PM
Administrative Offices: Tuesday through Friday 9 AM to 5 PM
For holiday hours, see monthly calendar.
LOCATION:
We are located in the heart of Newark's growing downtown arts district. We are located at 52 Park Place, Newark, NJ 07102. See a map.
Admission: Museum $3.00 per person; Library $5.00 per person; Free for members.
There is always something going on at The New Jersey Historical Society to interest everyone. Explore our exhibitions, browse our gift shop, research local history in our library, come for a program. New Jersey history is YOUR history. Take a look around the site and then come visit us!