Manuscript Group 1021, Codington-Stinson Family, Papers, 1799 – 1919
Archives Documents, Manuscripts, Maps, & Photographs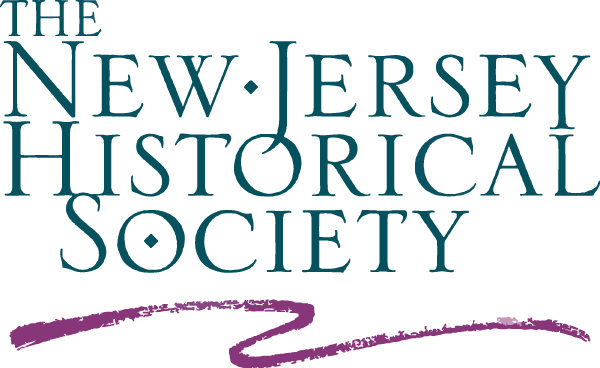 Codington-Stinson Family
Papers, 1799 – 1919
.25 linear feet / 9 folders
Manuscript Group 1021
Processed by Irina Peris
December 1999 as part of the "Farm to City" project funded by a grant from the National Historical Publications and Records Commission.
Biographical Note:
As a young man, Millard Codington (1779-1862) was a carman (maintenance worker) and carpenter in New York City. He moved to a farm in Rockland County New York and married Phoebe Cook (1778-1825), the daughter of John and Mabel Cooks of Hanover Township, Morris County, New Jersey. Millard and Phoebe Codington had ten children, among who were: David Cook (1804-1887), Sarah Ann (1809-1871), William (1811-1874), Lydia (1818-1891) and Eliza Halsey (1820-1893).
William Codington went to California in 1849 where he became quite wealthy. Eliza Halsey married Aaron K. Stinson of Greenville, Sussex County, New Jersey, with whom she had four children: William Coddington Stinson, Emma Margaret, Fannie Kate, and Marjorie Stinson Remer. William Codington Stinson married Gertrude L. Coddington, and resided in Newark, where he held a position with the D.L.&W. Railroad.
Provenance Note:
This collection was donated to The New Jersey Historical Society by the Reverend Herbert S. Coddington.
Scope and Content Note:
This collection consists of nine folders of correspondence, legal, and financial documents, dating from 1799 to 1919, of the Codington-Stinson family. The correspondence documents the material circumstances of a New Jersey family during this period, offering evidence of payment in kind (generally of farm products), traveling arrangements, and medical and business matters. The correspondence also covers such topics as marriage, life in San Francisco in the 1860s, religious attitudes, views on death and illness, and news from the battlefields of the Civil War.
The legal and financial documents of the Stinson family, and of William Stinson in particular, contain information on land transactions in Essex County and on the distribution of family wealth through inheritance practices.
Among the miscellaneous documents there are indentures, a certificate to Millard Codington, receipts, the last wills of William Codington and Sarah Codington, a book of verse, and the marriage certificate of William Codington Stinson and Gertrude L. Codington. The papers also contain genealogical charts for the Codington and Stinson families.
Container List:
| | | |
| --- | --- | --- |
| Folder | Title | Dates |
| 1 | Cook Family. Correspondence | 1799-1818 |
| 2 | Codington, Millard. Correspondence | 1815-1844 |
| 3 | Codington, William. Correspondence | 1860-1871 |
| 4 | Codington Family. Miscellaneous correspondence | 1862-1876 |
| 5 | Codington Family. Miscellaneous documents | 1802-1900 |
| 6 | Codington Family. Genealogy | n.d. |
| 7 | Stinson, William. Legal and financial documents | 1890-1919 |
| 8 | Stinson Family. Legal documents | 1867-1903 |
| 9 | Stinson Family. Genealogy charts | n.d. |