Manuscript Group 1053, Roberts Family (Newark and Camptown, NJ) Papers, 1691 – 1897
Archives Documents, Manuscripts, Maps, & Photographs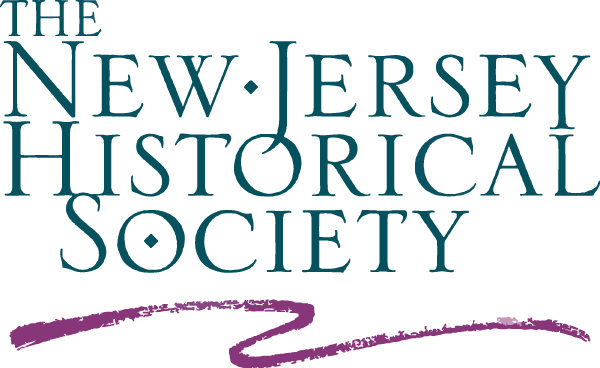 Manuscript Group 1053
Roberts Family (Newark and Camptown, NJ)
Papers, 1691 – 1897
.2 linear feet / 16 folders
Processed by Irina Peris
January 2000 as part of the "Farm to City" project funded by a grant from the National Historical Publications and Records Commission.
Biographical Note:
Hugh Roberts (d.1671), a tanner, and his wife Mary had two sons: Samuel and Hugh (ca.1669-ca.1738). After the death, of her husband, Mary Roberts married William Bond and, in 1709, deeded to her son, Hugh, the Roberts homestead. In 1713, Hugh Roberts (ca.1669-ca.1738) also received family land in Camptown (now Irvington), New Jersey. He eventually had six children: Hugh (ca.1694-1776), Samuel, John, Hannah, Abigail, and Rebecca. Hugh Roberts (ca.1694-1776) had at least two sons: Moses (b.1724) and Daniel.
Provenance Note:
The source of this collection is unknown.
Scope and Content Note:
This collection consists of sixteen folders of indentures, wills, deeds, receipts, and other materials, dating from 1691-1897 and documenting the financial affairs of the Roberts Family. The indentures deal almost exclusively with lands sales and conveyances in Essex County, New Jersey. Of particular interest is a 1735 indenture that records the sale of "one Negro man age thirty" by Nathaniel Ward to Hugh Roberts (ca.1669-ca.1738). The collection also contains the wills of Hugh Roberts (ca.1669-ca.1738) and Hugh Roberts (ca.1694-1776), bonds and receipts (1703-1840), surveys (1715-1796), and correspondence (1754-1755). In addition, there are legal and financial documents and genealogical notes on the Roberts family. The papers are separated by document type and then arranged by author and date.
Related Collections:
Manuscript Group 171, Amos Roberts (fl.1772-1828) and Eleazar Roberts (fl.1772-1828), Mill owners, Record book
Container List:
| | | |
| --- | --- | --- |
| Folder | Title | Dates |
| | | |
| 1 | Wills: Hugh Roberts (ca.1669-ca.1738) | 1723-1737 |
| 2 | Wills: Hugh Roberts (ca.1694-1776) | 1751-1776 |
| 3 | Wills: John Ogden | 1732 |
| 4 | Indentures: Daniel Roberts | 1749-1783, n.d. |
| 5 | Indentures: Hugh Roberts (ca.1669-ca.1738) | 1703-1713 |
| 6 | Indentures: Hugh Roberts (ca.1669-ca.1738) | 1718-1735 |
| 7 | Indentures: Hugh Roberts (ca.1694-1776) | 1739-1774 |
| 8 | Indentures: John Roberts | 1741 |
| 9 | Indentures: Moses Roberts | 1747-1809 |
| 10 | Indentures: Samuel Roberts | 1705 |
| 11 | Indentures: Sarah Ogden | 1691 |
| 12 | Bonds | 1717-1840 |
| 13 | Receipts | 1703-1803 |
| 14 | Surveys of property | 1715-1796 |
| 15 | Correspondence | 1754-1755 |
| 16 | Miscellaneous | 1703-1897, n.d. |