Manuscript Group 291, Guide to the Baldwin-Brown-Coe Family (Newark, NJ) Papers 1776-1893 (Bulk dates: 1800-1845)
TABLE OF CONTENTS
Descriptive Summary
Biographical Note
Scope and Content Note
Arrangement
Restrictions
Access Points
Related Material
Administrative Information
Bibliography
Series Descriptions and Container List
Series 1: Baldwin Family Papers, 1781-1822
Series 2: Brown Family Papers, 1793-1835
Series 3: Coe Family Papers, 1776-1993.
Series 4: Miscellaneous, 1854-1868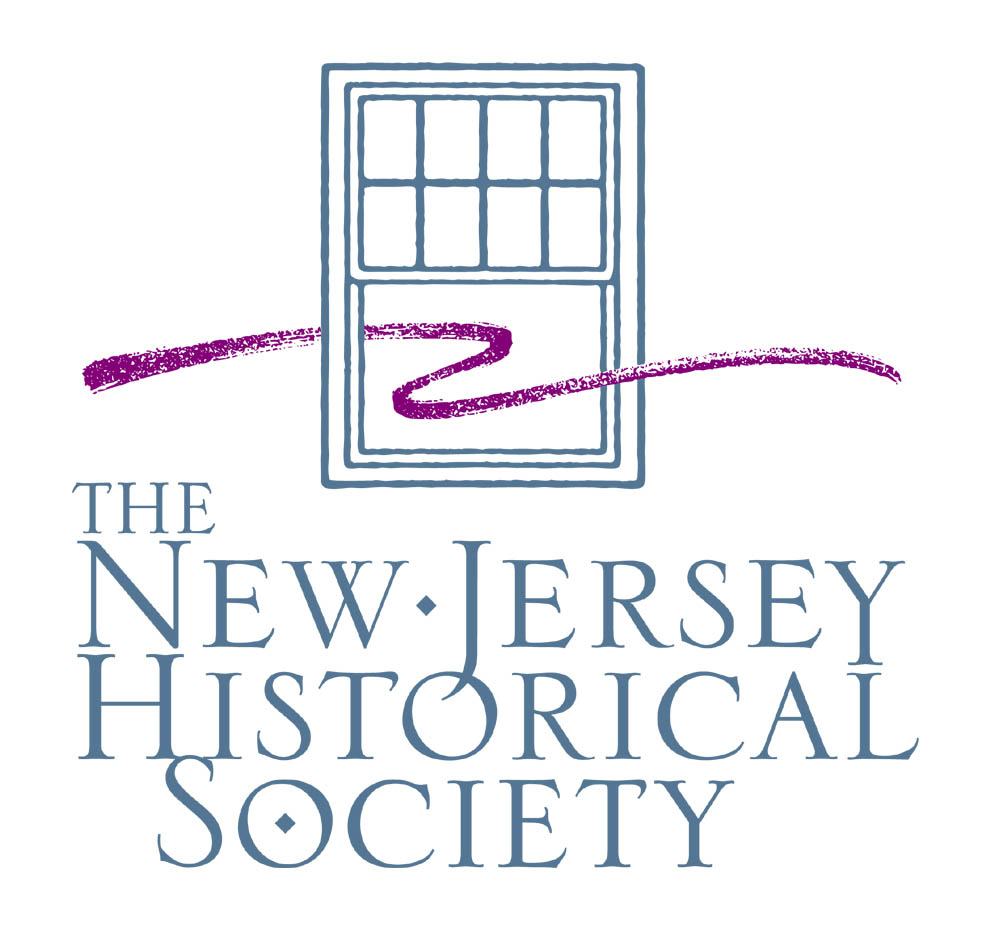 Guide to the Baldwin-Brown-Coe Family (Newark, NJ)
Papers 1776-1893
(Bulk dates: 1800-1845)
MG 291
The New Jersey Historical Society
52 Park Place
Newark, New Jersey 07102
Contact: NJHS Library
Phone: (973) 596-8500 x249
Email: library@jerseyhistory.org
URL: https://www.jerseyhistory.org
©2006 All rights reserved.
The New Jersey Historical Society, Publisher
Inventory prepared by Kim Charlton, November 1999, as part of the "Farm to City" project funded by a grant from the National Historical Publications and Records Commission.
Finding aid encoded by Julia Telonidis. April 2006. Production of the EAD 2002 version of this finding aid was made possible by a grant from the Andrew W. Mellon Foundation. Finding aid written in English.
---
Descriptive Summary

Title:
Baldwin-Brown-Coe Family (Newark, NJ) Papers
Dates:
1776-1893
Abstract:
Letters and documents of the Baldwin-Brown-Coe family of Newark, New Jersey. Includes a list of Benjamin Coe's property destroyed in Newark "by the enemy" (November 1776), and correspondence of the following: Samuel Baldwin (1754-1850), Eunice Brown Parkhurst (1745-1833), and Reverend Joseph Riggs. Samuel Baldwin lived in Charleston, South Carolina and Suzanna Johnson in Lebanon, Ohio.
Quantity:
.025 linear feet
Collection Number:
MG 291
---
Biographical Note
The Baldwin, Brown, and Coe families were early Newark residents who became related through marriage.
Eunice Baldwin (1745-1833) married Daniel Brown (1747-1776) and they had two children together: Susanna (1769-1860) and Samuel Baldwin (1771-1859). Daniel Brown died of exposure early in the Revolution, leaving his wife a young widow. In 1788, Eunice remarried to Caleb Parkhurst (1744-1817) and became the stepmother of his eight children.
Eunice's son, Samuel B. Brown, learned the craft of chair making from his uncle in New York and set up a factory and store in Newark, New Jersey. He married Hannah Halsey Ward (1776-1831) in 1793 and with her had ten children: Hannah Matilda (1794-1878), Abby Ward (1796-1880), Eliza Baldwin (1798-1858), William Fountain (1800-1800), Daniel Baldwin (1802-1850), Albert Halsey (1804-1864), Samuel Baldwin (1807-1807), Samuel Baldwin (1811-1863), Harriette Antoinette (1813-1885), and William Mortimer (1816-1864). The chair business was extremely lucrative, and the family prospered until the War of 1812 and later the Civil War, when trade with the south slowed and eventually stopped. Samuel B. Brown's sons followed him into the family business. Samuel B. Brown, Jr. set up a branch store in Vicksburg, Mississippi in 1833 and his brother, Daniel B. Brown, helped at both the Vicksburg and Newark stores.
Hannah and Samuel Brown's daughter Abby Ward Brown married Joseph Davis Coe (1800-1874) in 1825. Joseph D. Coe was the son of Sarah Davis (1774-1853) and Sayers Coe (1772-1851) and the grandson of Bethia Grummon (1744-1816) and Benjamin Coe (1738-1818). The Coes were prosperous Newark farmers who maintained a large estate with slaves; Joseph D. Coe, however, joined his father-in-law's chair making business. Abby Ward Brown and Joseph D. Coe had seven children together: Caroline Matilda (b.1826), Emma (1828-1831), Albert Benjamin (b.1831), Silvester (1833-1839), Alexander (1835-1875), Julia Emarintha (b.1837), and Ernest Eugene (1841-1910).
Return to the Table of Contents
---
Scope and Content Note
The collection has been divided into four series: Baldwin Family, Brown Family, Coe Family, and Miscellaneous. Each individual's papers have been placed under the family they were born into, thus Abby Ward (Brown) Coe's papers are located with the Brown Family. The only exception to this rule is the Ward women, Hannah H. Ward and her mother and aunt, whose papers have been placed with those of Hannah's husband's family – the Browns.
The collection spans the time period from 1776-1893, with bulk dates ranging from 1800-1845. While the documents are from a large number of individuals, they do not really focus on any one person or any nuclear family. The collection covers generations, reaching back to the grandparents of both Hannah Ward Brown and her husband, Joseph D. Coe. The Brown Family series is the most extensive within the collection, and within that, the papers of Hannah Ward (Brown) Coe.
Items in the collection include correspondence, receipts, and legal documents such as indentures and bonds. The correspondence covers such topics as religion; death; marriage; business ventures in South Carolina and in Vicksburg, Mississippi; life in Lebanon, Ohio; Princeton Theological Seminary; family matters; and missionary work.
The Miscellaneous series includes a list of items destroyed during the Revolutionary War, a Christmas list, doodles, poems, an autograph of William Pennington, a newspaper clipping, and an advertisement for the S.B. Brown & Co. store in Vicksburg, Mississippi. There is also a typescript biographical sketch of Sarah (Sally) Coe written by her granddaughter Sarah E. Parkhurst. This sketch is made up of Parkhurst's recollections of her grandmother.
Return to the Table of Contents
---
Arrangement
This collection is organized into three series:
Series 1: Baldwin Family Papers, 1781-1822
Series 2: Brown Family Legal Papers, 1793-1873
Series 3: Coe Family Papers, 1776-1993.
Series 4: Miscellaneous Papers, 1819-1838.
Return to the Table of Contents
---
Restrictions
Access Restrictions
Photocopying of materials is limited and no materials may be photocopied without permission from library staff.
Use Restrictions
Researchers wishing to publish, reproduce, or reprint materials from this collection must obtain permission.
The New Jersey Historical Society complies with the copyright law of the United States (Title 17, United States Code), which governs the making of photocopies or other reproductions and protects unpublished materials as well as published materials.
Return to the Table of Contents
---
Access Points
The entries below represent persons, organizations, topics, forms, and occupations documented in this collection.

Subject Names:

Baldwin family.
Brown family.
Coe, Sarah.
Coe family.

Subject Topics:

Business enterprises.
Family life.

Subject Places:

Newark (N.J.)
New Jersey–History–Revolution, 1775-1783.
United States–History–Revolution, 1775-1783.

Document Types:

Bonds.
Drawings.
Indentures.
Letters (Correspondence).
Lists.
Return to the Table of Contents
---
Related Material
Manuscript Group 89, Sayers Coe (1772-1851), Farmer, Records
Manuscript Group 123, Jemima Condict (1754-1779) Diary
Manuscript Group 149, Caleb Parkhurst (1744-1817), Merchant, Records
Manuscript Group 150, Henry L. Parkhurst (1767-1852), Farmer, Daybooks
Manuscript Group 540, Samuel Baldwin (1754-1850) Papers
Manuscript Group 1421, Coe Family Genealogy Collection
Return to the Table of Contents
---
Administrative Information
Preferred Citation
This collection should be cited as: Manuscript Group 291, Baldwin-Brown-Coe Family (Newark, NJ)
Papers, The New Jersey Historical Society.
Acquisition Information
Gift of Emma L. Tompkins, 1944.
Return to the Table of Contents
---
Bibliography
Clayton, W. Woodford, ed.History of Union and Middlesex Counties, New Jersey, with Biographical Sketches of Many of Their Pioneers and Prominent Men.(Everts & Peck: Philadelphia, 1883), pgs. 612-613.
Return to the Table of Contents
---
Series Descriptions and Container List
Series 1: Baldwin Family Papers, 1781-1822
Box
Folder
Title
Date
1
1
To Eunice (Baldwin) Brown Parkhurst from: Samuel Baldwin, Phebe (Baldwin) Ludlow, D.B. Johnson, Susanna (Brown) Johnson
1781-1822

---
Series 2: Brown Family Papers, 1793-1835
Box
Folder
Title
Date
1
2
Bond for dowry: Samuel B. Brown to Caleb Parkhurst; Indenture buying a pew in the First Presbyterian Church of Newark: Samuel B. Brown, signed by Elisha Boudinot; Indenture selling land: Susanna (Brown) & Theodorus Johnson to Jesse B. Johnson; Indenture selling a pew in the First Presbyterian Church of Newark: Daniel B. Brown to Joseph D. Coe
1793-1835
1
3
Brown family correspondence: Rev. Joseph Riggs to Daniel Brown; Susanna (Brown) Johnson to Samuel B. Brown, Sr.; Eliza Baldwin Brown to Hannah Matilda Brown
1780-1845
1
4
Hannah H. (Ward) Brown to: E. (Ward) Fountain; Hannah Matilda Brown
1810-1811
1
5
Ward family: E. (Ward) Fountain to Abby Ward; Poem, for death of Abby Ward
1806-1807
1
6
Abby Ward Brown Coe to a sister and her children
1812, 1857,1873
1
7
To Abby Ward Brown Coe: from Hannah Matilda; from Harriette Antoinette Brown; from Albert Halsey Brown; from Daniel Baldwin Brown
1819-1844
1
8
Abby Ward Brown (Coe): Miscellaneous Swan drawing; Writing; Christmas list
1810-1825
1
9
Brown Family Miscellaneous: Eliza Baldwin Brown list; S.B. Brown & Co. advertisement, Vicksburg, MS
1819-1838

---
Series 3: Coe Family Papers, 1776-1993.
Box
Folder
Title
Date
1
10
Benjamin Coe – List of property destroyed during the Revolutionary War
1776
1
11
Benjamin and Sayres Coe receipts
1800-1816
1
12
"A Sketch of the Life of Sarah Coe, Wife of Sayers Coe," by Sarah E. Parkhurst
1893
1
13
Joseph D. Coe to Alexander Coe
1860

---
Series 4: Miscellaneous, 1854-1868
Box
Folder
Title
Date
1
14
Sarah to Cousin P. Ann; Newspaper clipping: Newark Daily Advertiser – Income list; William Pennington signature
1854-1868

---